I love photographing family events.
They are precious moments, fairly rare, and are almost always important life milestones. When was the last time your whole family got together? For me, it was a Ruby Wedding anniversary celebration, and I have no idea when the next one will be! These life events happen only once and are crying out to be photographed!
One of the earliest life celebrations is a Christening, or naming ceremony, and I have photographed many of these.
What should you bear in mind when commissioning a photographer to photograph your Christening or naming ceremony?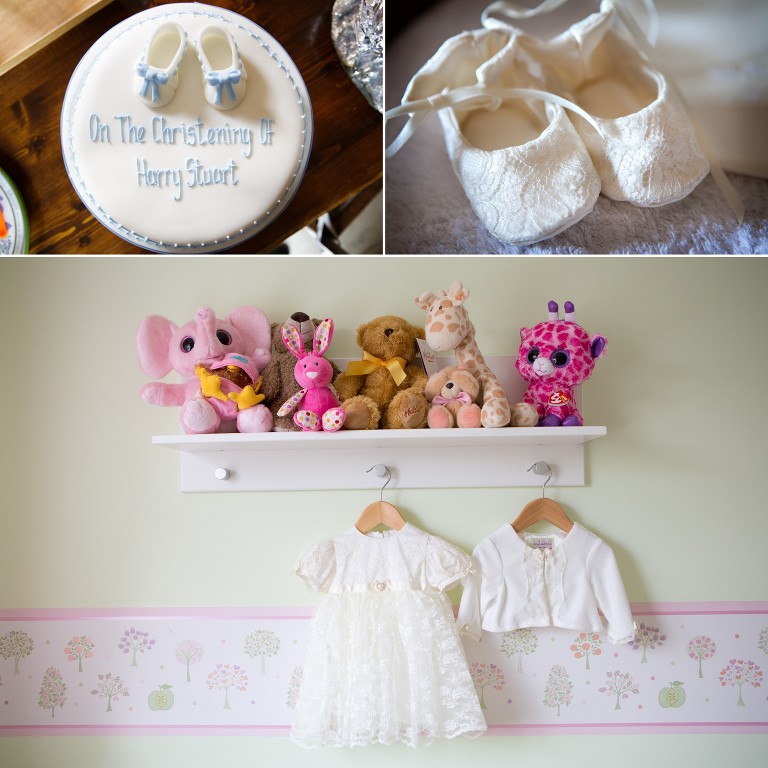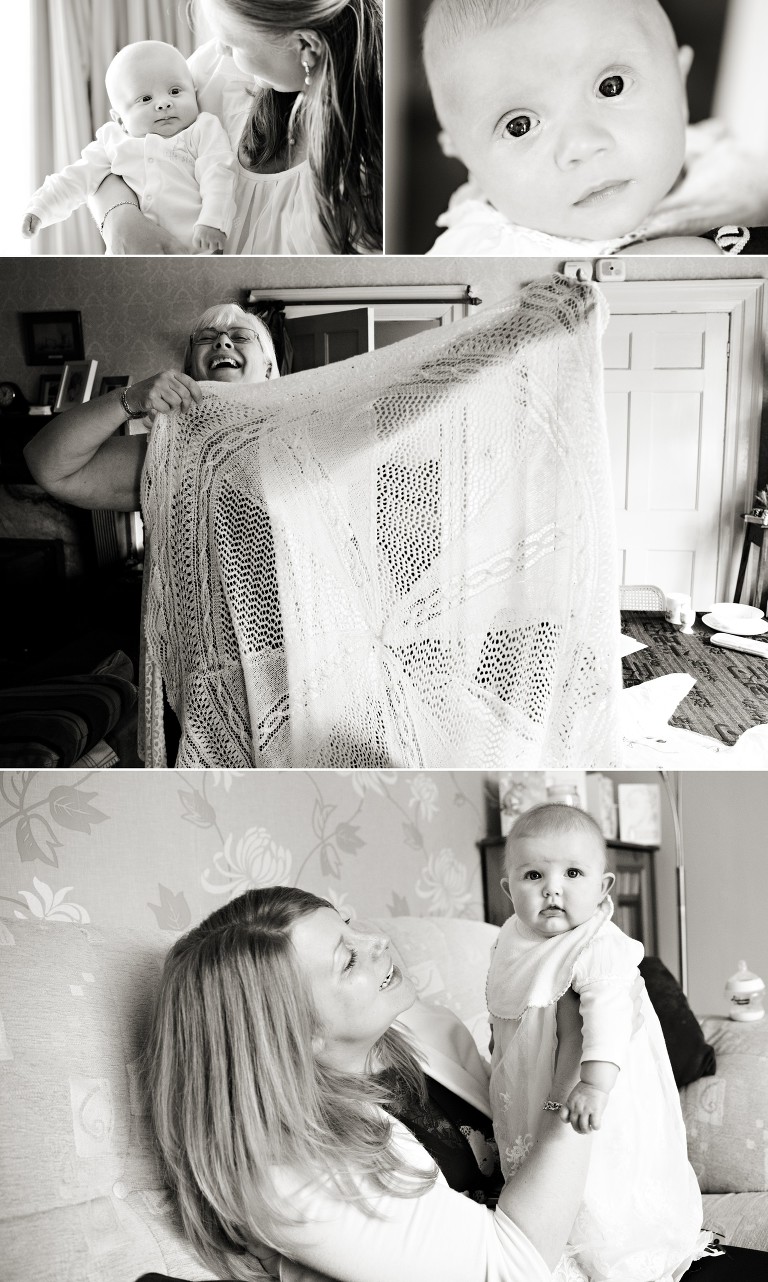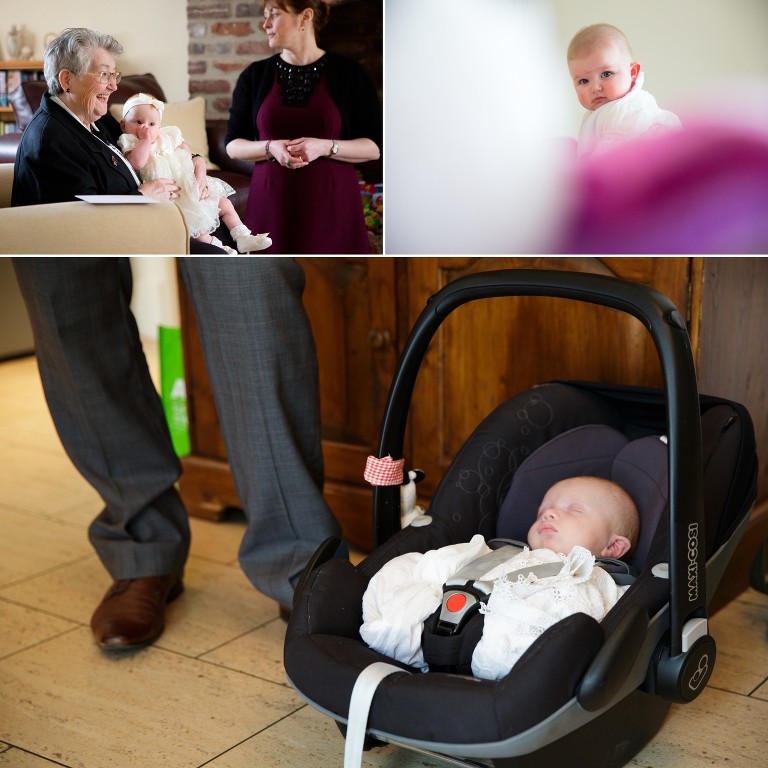 What is your approach to photographing our baby's Christening / naming ceremony?
I love photographing the atmosphere, the fun, the love, and all of those little moments from the whole day. I'll photograph the emotion and the moments that will make you smile every time you look at your photographs.
I would normally start at your home around an hour before you are due to leave for the ceremony, photographing the preparations for the day as well as some of the details that help to make the day special and unique (the Christening gown, flowers, shoes, etc). Including those little details in the photography is important – they are part of the day, and some of them will only last for the day (think cakes!).
This is also a perfect time to get some beautiful portraits of your baby as well as some of the family photographs that you might like – before your baby becomes tired from it's busy day!
I'll then photograph guests arriving for the ceremony, and the ceremony itself. All of this is photographed in an unobtrusive, natural, documentary style.
After the service, I'll photograph you and your happy family, mingling, chatting together, and enjoying themselves. I can also photograph your posed family photographs at this stage – I would advise taking the majority of these immediately after the ceremony – everyone is together, and the photographs are being taken in the place that relates to the occasion. however, we can also photograph outside, or we can wait until you move on to your reception venue.
Then it's on to the reception! Again, my approach here is about capturing the natural moments from your family and friends enjoying being together again, the fun, the smiles, the children running around, playing together. I'll also photograph those details from the reception – the cake, the table decorations, and everything else that you've put in place to make your baby's day a special one.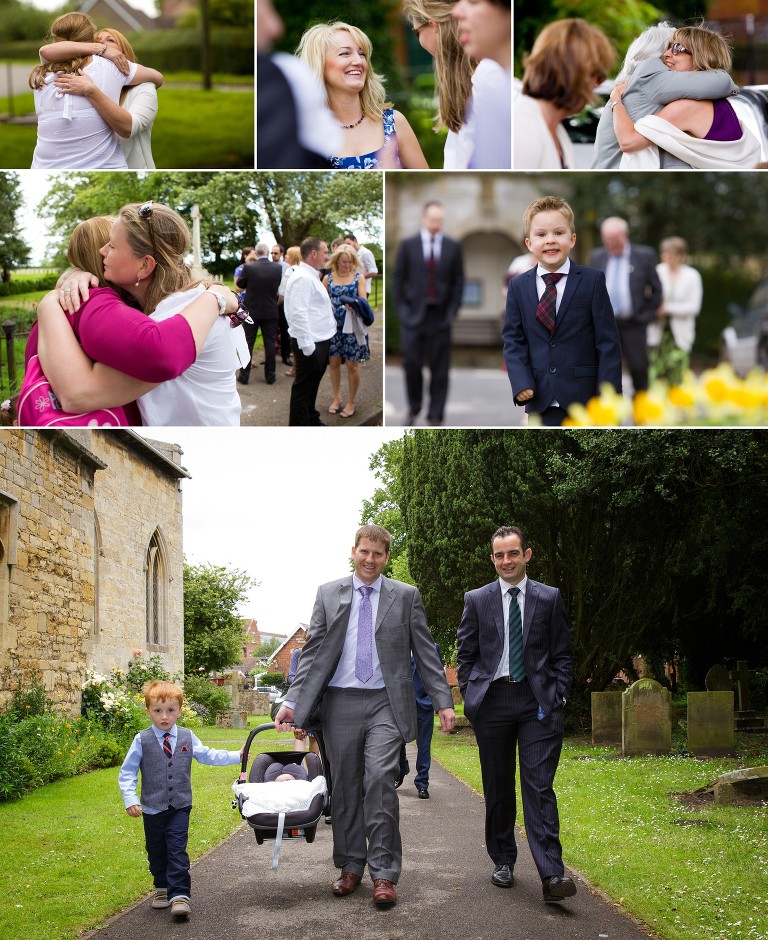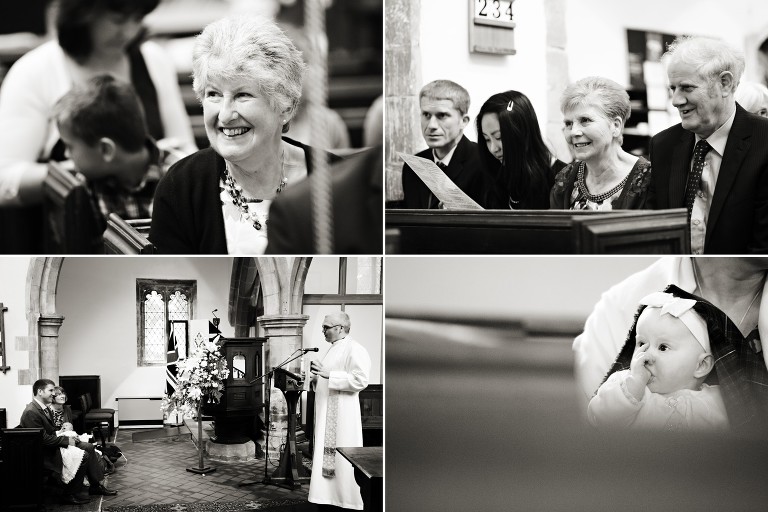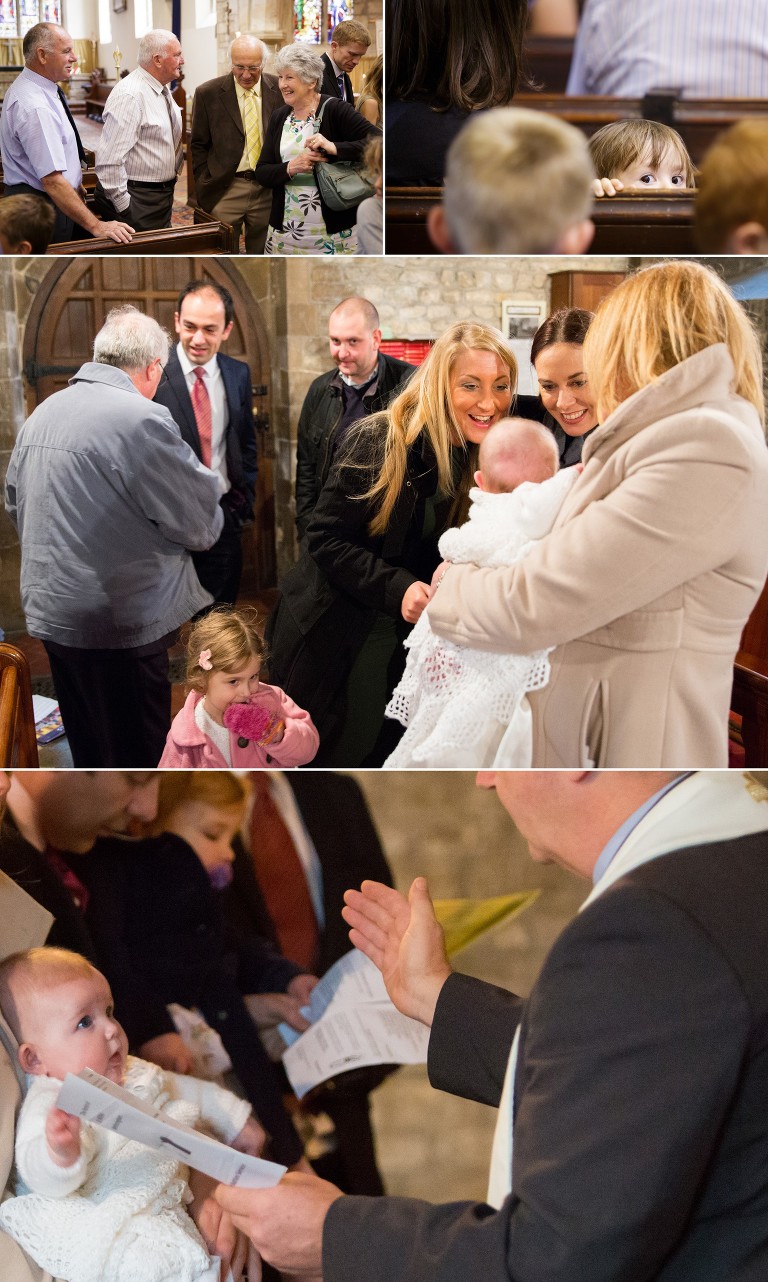 Do we get to meet you before the day?
I would suggest that you always meet with me before any photography session. We get to know each other more before the day, and we can chat about ideas for the photography for the day. You may have some ideas about what type of photographs you would like, we can discuss any posed / directed family portraits that you would like, and I can take you through my approach to the day and what you can expect from me.
It's also a great time for you to start to think about how you would like to present your photographs – would you like large framed photographs on your walls, would you like albums that show the story of the day, would you like all the photographs on a USB stick?
I can come to you, or we can meet somewhere for a coffee, whatever is best for you.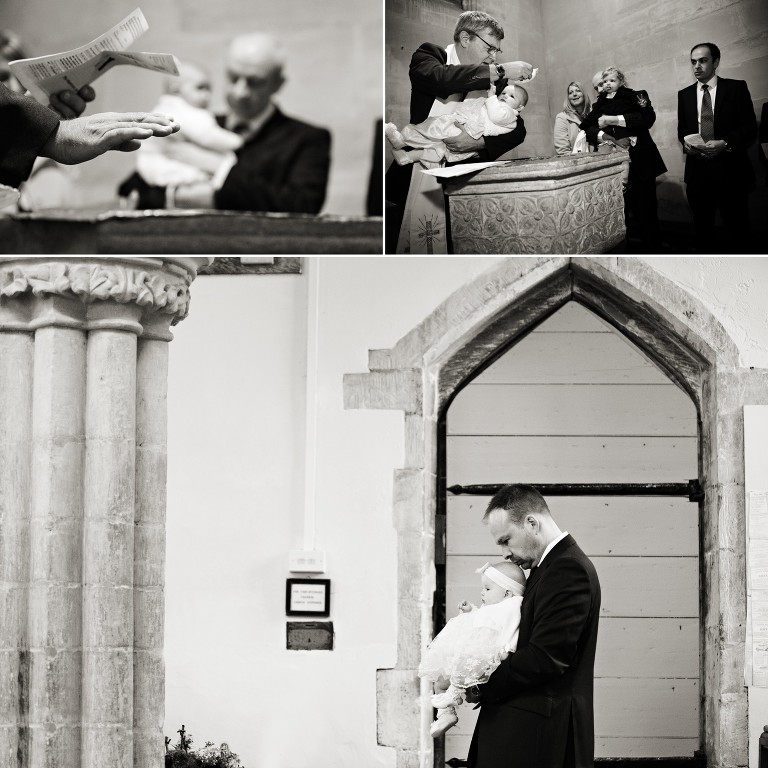 Will you take posed / directed photographs, or natural / documentary photographs, or both?
My approach is to document the story of the day, from start to end. I take a more journalistic approach to photographing the day. Most of the time I will be in the background, quietly photographing what is going on around me – capturing all those spontaneous, fun, happy moments during the day. I'm unobtrusive, and I keep out of your way! My photography style is very natural, very easy-going.
It's also important to make sure that family members are photographed with your baby! I will happily help you with any directed / posed family photographs that you would like.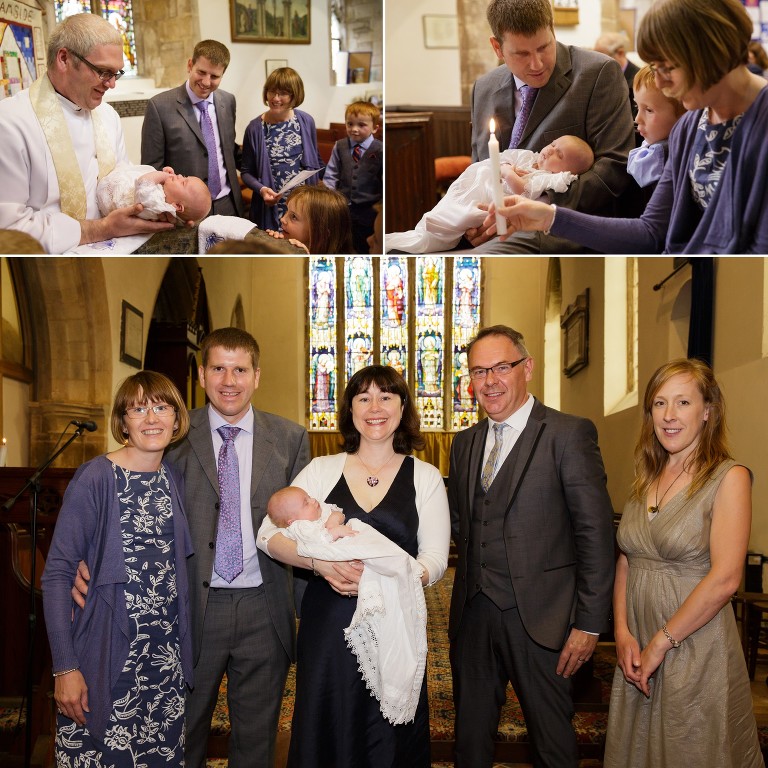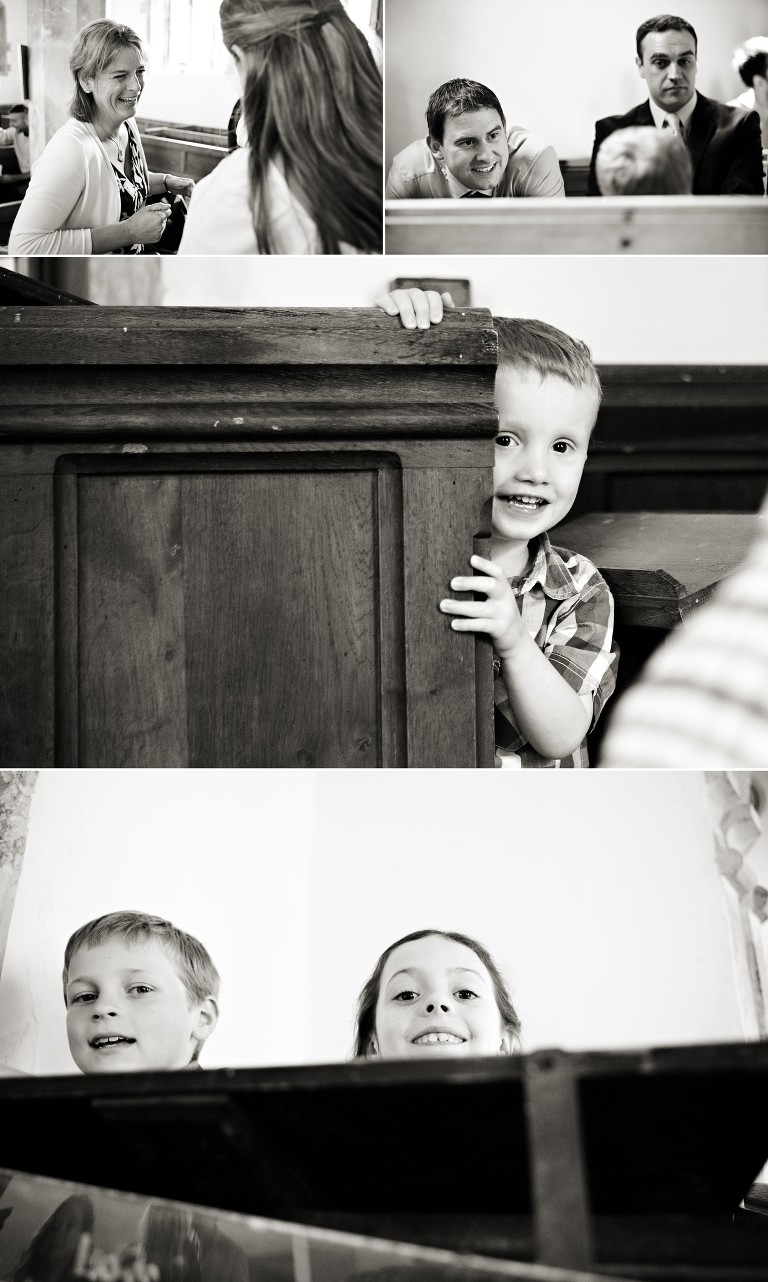 How long do you stay for and how many photographs will we receive?
I would start photographing at your home around one hour before you are due to leave for the ceremony, and I would stay until the reception. The time I leave the reception depends on what is due to take place – there might be a cake cutting, a band, entertainment, etc., and I want to make sure I am there fof all the important moments. I am capturing the day in full for you, and the whole story of the day is photographed.
As I mentioned, meeting each other before the day is important, and enables us to go through the timings and plan for the day.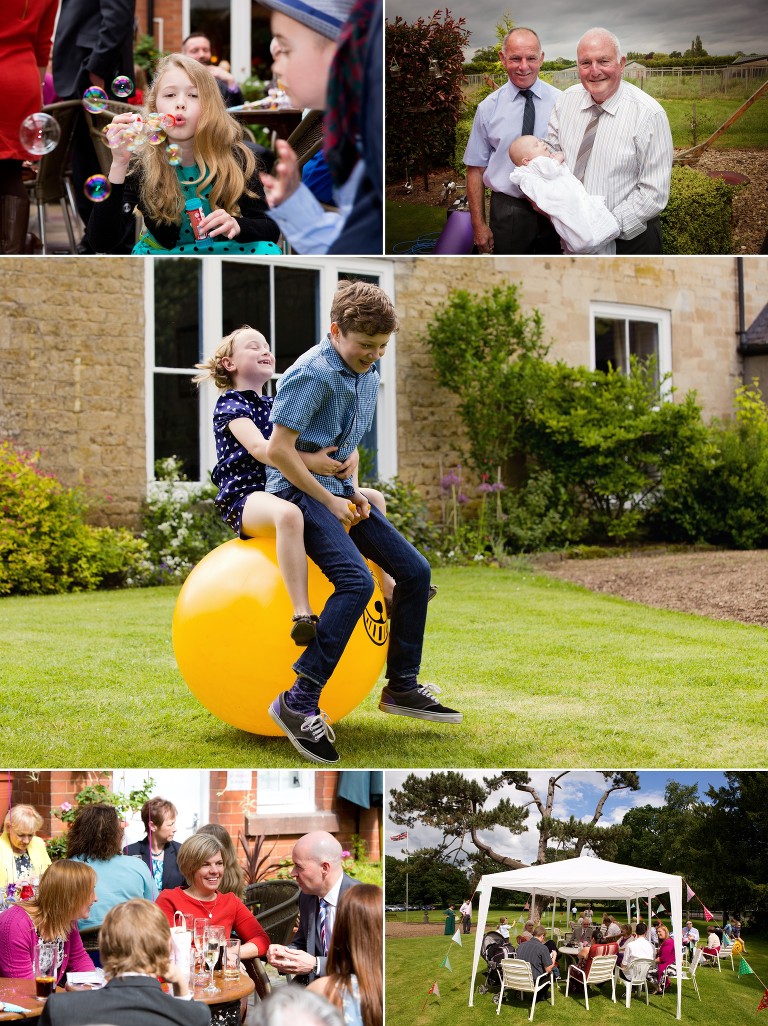 Will you photograph the actual ceremony?
This is critical for me – it's the reason you are all there! On rare occasions you might come across an official who does not allow any photography during a ceremony, and unfortunately there is nothing I can do about this.
Some Christenings take place during regular church services, and my approach here is to photograph discreetly, quietly, and unobtrusively so that I don't disrupt the service.
I would suggest that you discuss photography with the person that will be officiating at your Christening / naming ceremony and check to see if photography will be allowed during the service.

What happens once the photographs are ready? How do we get to view them?
Around a week after the Christening / naming ceremony, I will be in touch to arrange your viewing session. Your viewing session is about you seeing your photographs for the first time in a way that shows your photographs at their best, and it is also about going through your options and making decisions about the products you would like in a way that makes it as straightforward, effortless and enjoyable as possible for you.
I will come to your home and present your photographs to you. We can use your TV (either connected to my Ipad, or I can use a DVD), or I can project your photographs for you.
I'll bring samples of wall art, desktop displays and albums with me. I'll also put together an album design from your day so that you are able to see how the story of the day will look as a completed album. I can show you examples of how your photographs will look on your walls, and which ones suit which product.
Having your viewing session in your own home makes it easy for you to decide where your photographs would be best displayed, how many photographs you would like in each area (you could have one large print, or several framed prints as a collection) and the style that would best suit your walls (whether that's a framed print, or a more contemporary acrylic print, for example).
We would already have chatted about this in our initial meeting, so at this stage, you will probably already have a good idea of what you would like, and you would just need to select the photographs that you would like displayed.
It's so much better than viewing your photographs as tiny images online. Online viewing loses all the emotion, all the quality and all the excitement of reliving the day. Online viewing also means that I am not with you to help you with your decision-making process. An important part of my photography service is making sure that you have the products that are best for you, and making sure that your selections work (for example, placement of wall items, what size works best for you r home, talking through my album design, etc).
Many of my clients make the viewing session an event, and make it as special occasion, reliving the day. You can ask other family members to join you, and relive the day with a glass of wine, in the comfort of your own home.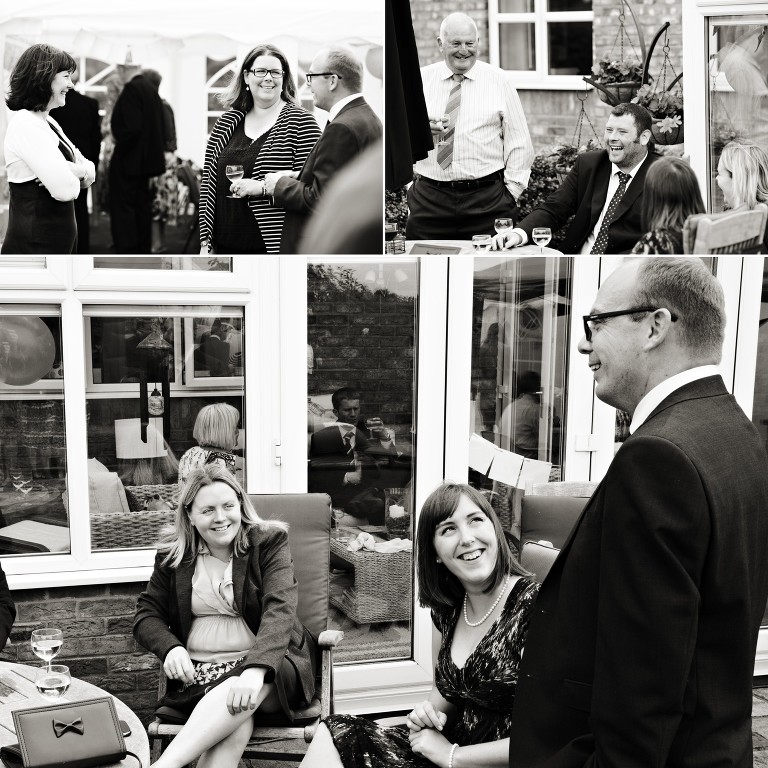 Do you post photographs online for us?
As a rule no, as I feel it does you a tremendous disservice. You've invested in high quality photography, and viewing your photographs as small, low quality images just doesn't show them at their best. As I've mentioned, my role isn't just about taking the photographs, it's about providing you with the best possible service, and that includes the presentation of your photographs, as well as advising and helping you decide on how you would like to present your photographs.
Most clients who would like to share the photographs with other family members would purchase the full set of photographs on a USB stick. If this option is taken then I can also arrange for photographs to be sent directly via Dropbox or Wetransfer, saving you the time of making copies, and having to forward the photographs yourself.
Sometimes it's not possible for family members to be present at the viewing session and if this is the case, I can arrange for an online viewing session. We can discuss this in our initial meeting.
What products would you suggest? Can we have all the photographs on a DVD / USB stick?
An important part of what I do making sure that you receive the products that are right for you, and the products that best suit the occasion. A Christening or naming ceremony is an event that really lends itself to an album – the day is a story, and an album is the best way of presenting this. You may also decide to show one or more of your favourites on the wall, or on desktop displays.
Most clients also tend to purchase all photographs on a USB stick, along with their album or wall art – it's an important day and there are lots of photographs from the day! This also means that you are able to share photographs with family and friends, and you also have a master copy of all photographs.
This is one of the reasons why it's important to meet with me before the actual day – we can go through all of the options, you can see examples of wall items, desktop displays, and albums, and you can start to think about the products that are best suited for you.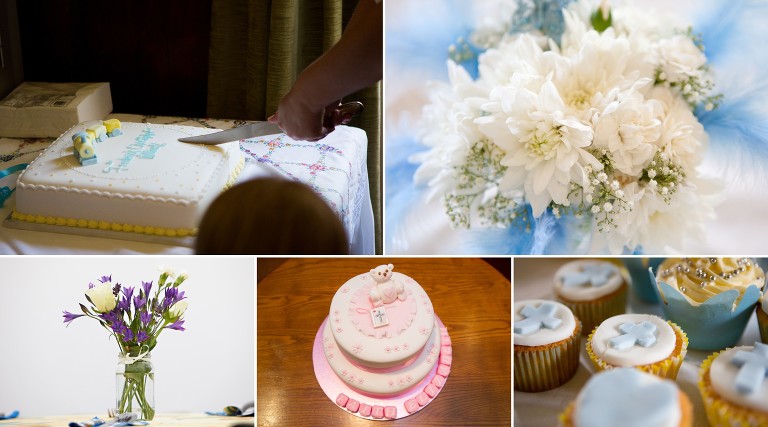 What will our investment be? Is there a minimum charge? Is there an initial photography fee?
For Christenings and naming ceremonies, there are two options. The first is to pay a photography session fee and then add in any products you would like on a a la carte basis. The second option is to purchase a collection in advance (so, for example, you might decide that you would like an album, a framed print, and all the photographs on USB stick, which is available as a collection, and offers a saving from purchasing individually).
Until we have discussed details of the day, I don't know how long I will be required. If you call me, we can arrange to meet, and I can go through everything with you.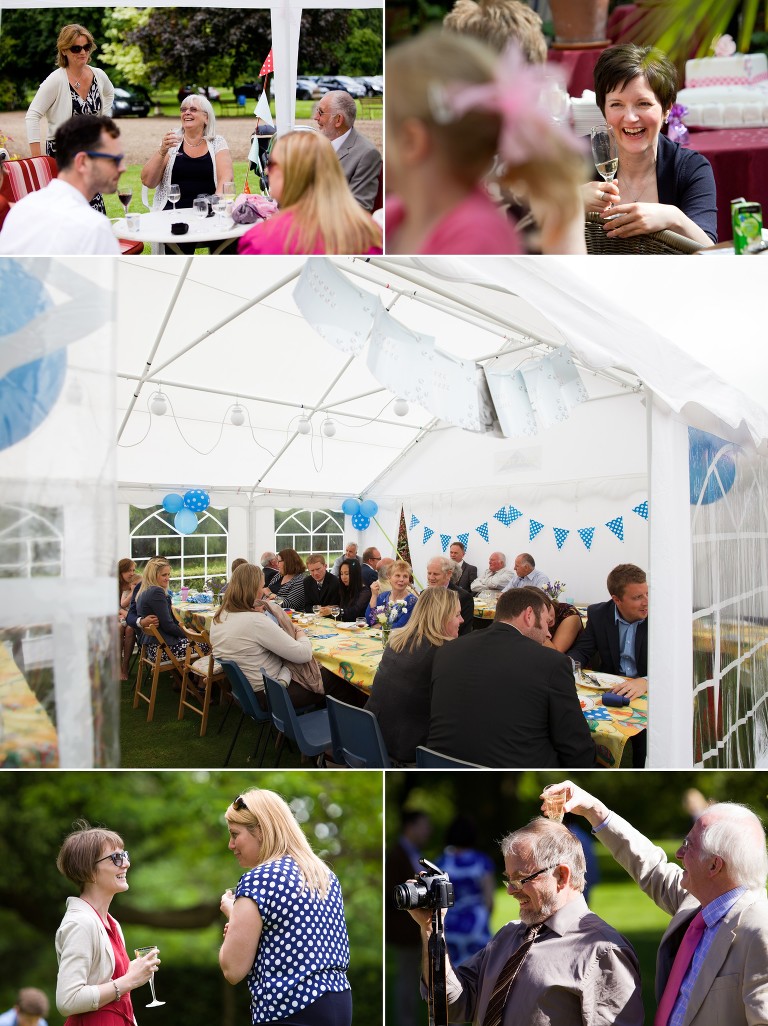 What will you do if we don't like the photographs? How can we be sure that we will receive beautiful, high quality photographs of our baby and our family day? What happens if we have to cancel for any reason?
It's simple – I have a guarantee in place. If, for any reason you are not totally thrilled with you photographs and the service I provide, I will do all I can to rectify that, and if I am unable to do so, I will refund any monies paid to me. I've never had to do this to date, but I offer high quality photography and a high level of service, and I want to make sure that you have no financial risk whatsoever.
If you have to cancel your day for any reason, I will refund any photography session fees that have already been paid.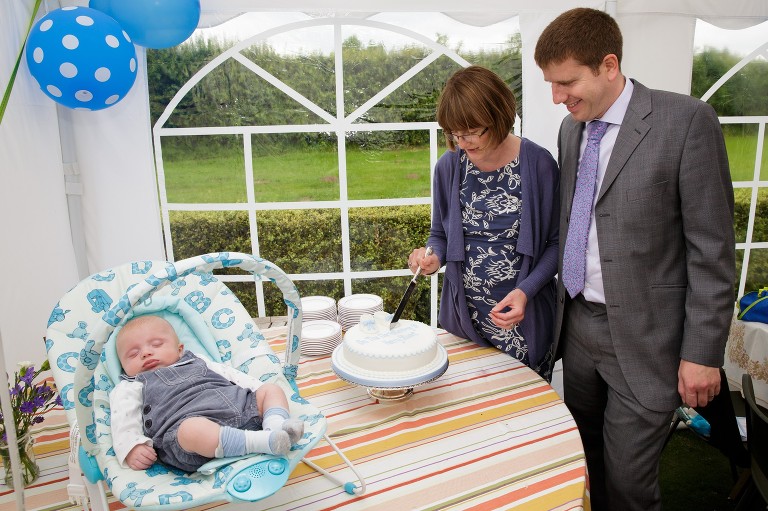 I love what I am hearing and I would love you to photograph our baby's big day – what do I do now? 
The best way is to call me on 07818 436706 / 01522 528810 and we can arrange to meet. Or contact me, using the contact form on my website or blog, and I'll get back to you as soon as I can. There is a link to the contact form here
You can also get in touch via Facebook 
Please follow and like us: